Once instructors have created and published report cards, the supervisors are able to review them and approve, edit, delete, or skip. In this article, we're going to go over how to set up supervisors to approve reports first, followed by how to actually start approving report cards. 
How to set up supervisors to approve reports
The first thing you'll want to do is make sure that the supervisor is set up to be able to approve reports. Click on "Manage Team" under the "Administrative" section of your dashboard.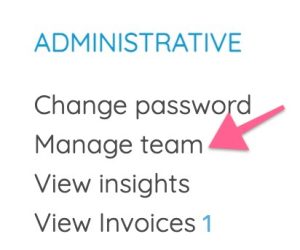 Next, you'll want to make sure that the supervisor has been entered correctly under your team's roles with a green check mark under "Approves Reports."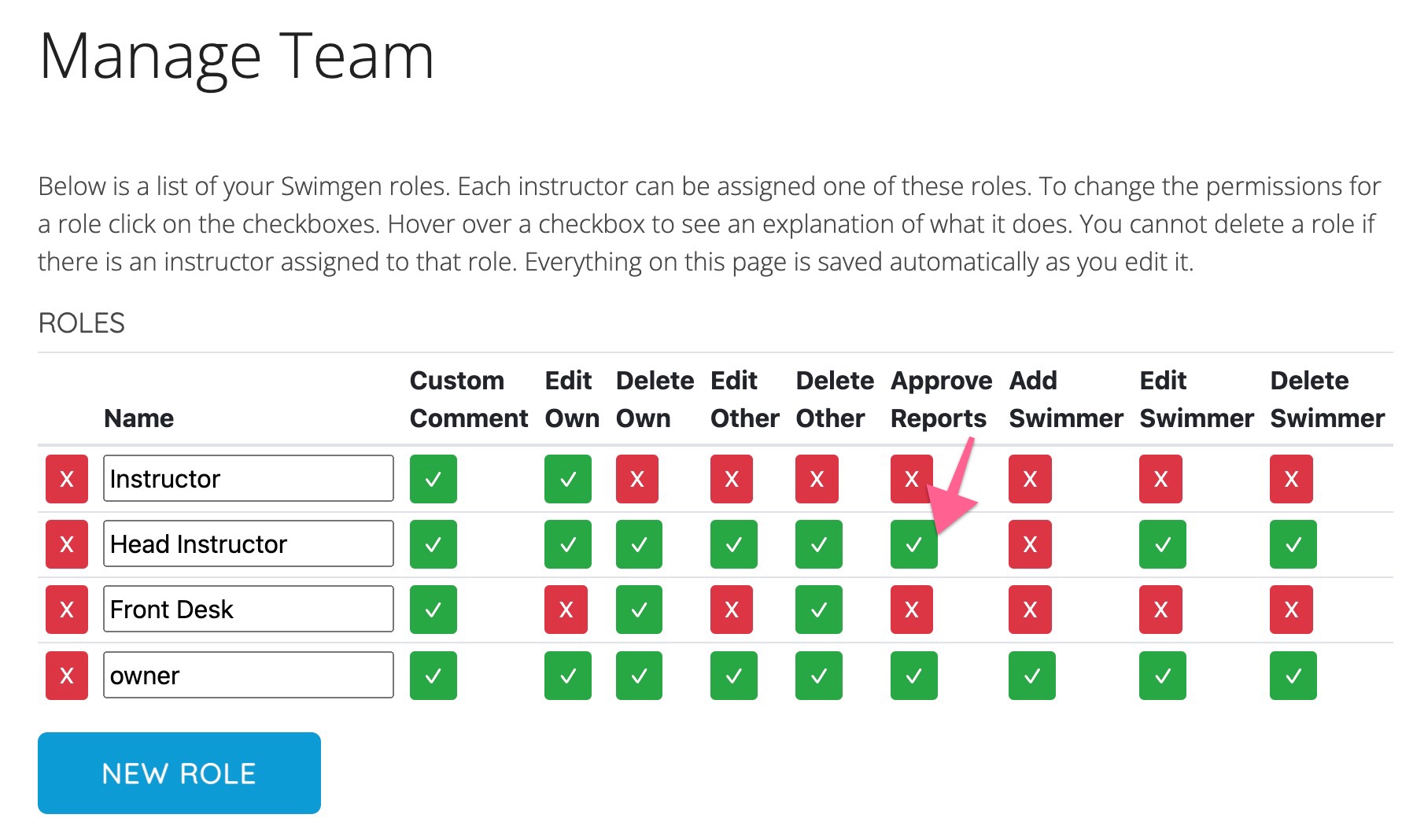 Next, you'll want to go to "report settings" under publication settings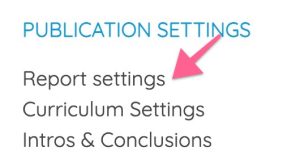 Once you're there, scroll down to "publishing settings" and make sure "don't show reports online until they have been reviewed by a supervisor" is checked. 

How to approve report cards as a supervisor
Once everything is set up to approve reports, you will see two links: one that says "Approve your reports" and the other that says "Approve any report."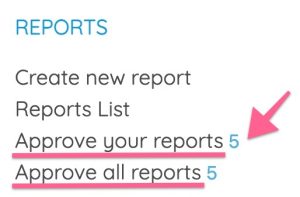 Those links include report cards that are specifically designated to be approved by you, the supervisor. Next to each link you will find the number of report cards that are remaining in your queue.
Clicking on one of these links takes you to a list of all the unapproved reports. Select a report card in the list to approve it.
As you read through the report card make any changes you like. When you get to the bottom of the page you can approve, delete, or skip the report card.
Approve applies your changes and makes the report card visible to the public.
Delete removes the report card from Swimgen.
Skip passes over this report card and brings you to the next one in the queue.